1¼"Sewer set + Primus 3
300 Bar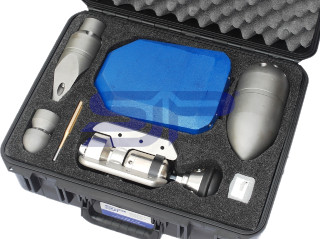 Product description
SJP-1½
Nozzle kits are value priced assortments of nozzles which save 15 - 20% compared to purchasing items individually.
Like all of our nozzles, the kits are custom made (drilled) to match your jetting equipment's flow and pressure specifications.
The result is optimized and fast cleaning performance from your jetting unit.
Each 1¼" kit is package in a convenient and rugged cut out waterproof storage case FAE.004485.
1 x Compact nozzle 3805
1 x Pointed nozzle 3907
1 x Bom nozzle 0302
1 x Flunder (sand) nozzle 0705
1 x Primus + 2 extra front ceramic cross nozzles, all nozzles ceramic nozzles equiped and all being used with fresh ore recycled water.
Part Number: SJP-1-PRE1
Note: total weight suit case with nozzles: 52 kg. (115 lbs)